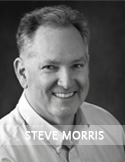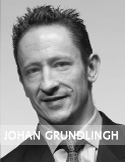 Align SMA is a Singapore-based SME with extensive experience in leadership development in the Singapore Public Sector and Singapore-based Global Multi-nationals. It has a 15 year history in Singapore and has established itself as a leading consultancy in executive coaching, leadership and team development. Over the years, it has developed a deep understanding of issues and opportunities facing leaders and officers in the public sector with Singapore's first, foremost and favourite leadership Coach as Project Lead.
VISION
To be the leading provider of talent management, executive coaching, leadership and team development consulting in the Asia Pacific region.
MISSION
To partner with clients to provide integrated consulting services to attract, retain and grow talent to drive individual, team and organizational performance.
VALUES
Collaboration - work as a team
Respect - value everyone
Credibility - walk the talk
Integrity - do what is right
Excellence - be your best
Accountability - own your actions

Board of Directors

DR STEVE MORRIS
Executive director and head coach. He has 20+ years executive coaching experience, numerous qualifications including a PhD. Steve has written books and delivered keynotes at a range of international conferences and events. He provides coaching from Chairman level to CEO level in MNCs and Permanent Secretary to CE-level and Senior Director level coachees in the ministries and statutory boards. Steve was founder of Steve Morris Associates (SMA) in 1998, and since early 2012 has become part of the Align HR Group, now known as Align HR – SMA Pte Ltd. Steve Morris has coached over 3,000 leaders in Singapore and continues to be a leader in executive coaching and team and leadership development.
JOHAN GRUNDLINGH
Executive director and Managing Director of Carrots Consulting, a leading provider in executive compensation consulting based in Singapore, established since 2000. He has 20 years of experience in human resource consulting, of which he has been in Singapore for more than 16 years and is well versed with human resource practices in Singapore and the Asia Pacific region. Johan has further worked with some of Singapore's largest companies advising on strategic HR issues.

Our Team
The Align SMA team have a strong awareness of the challenges that many organizations are facing today. We look forward to providing your organization with strategic and tailored solutions to help your individuals and teams push forward with greater productivity, purpose and results.